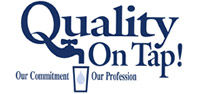 Set a kitchen timer when watering your lawn or garden to remind you when to stop. A running hose can discharge up to 10 gallons a minute, and greatly increase your water bill if you forget and leave it running.

ACWA News and Updates
ADAMS COUNTY WATER ASSOCIATION, INC.

Our office will be closed November 28th and 29th for Thanksgiving Holiday. Please use our night depository beside the drive thru window.

PUBLIC NOTICE

OPEN LETTER TO THE MEMBERSHIP

Dear Valued Member:

The Board of Trustees of Adams County Water Association, Inc. (ACWA) would like to inform the membership that the rights granted to you by the Mississippi Public Service Commission, State Law, and Federal Law have been successfully defended in Federal Court against the City of Natchez and Natchez Water Works.

Since 2007, after many unsuc
read more...