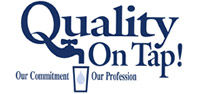 A leaky toilet can waste 200 gallons per day. To detect leaks in the toilet, add food coloring to the tank water. If the colored water appears in the bowl, the toilet is leaking.

ACWA News and Updates


• FINANCIAL REPORT FOR FISCAL YEAR 2013-2014 IS AVAILABLE AT adamscountywater.com

• ACWA ACCEPTS PAYMENTS BY PHONE 24/7 BY CALLING 1-855-419-6217

• HAVE YOUR WATER BILLING STATEMENT ELECTRONICALLY SENT TO YOU. SIGN UP FOR E-BILLING TODAY!

• ACWA FEATURED IN MS RURAL WATER MAGAZINE. CLICK ON WATER QUALITY TO VIEW ARTICLE.

• ACWA WATERWORKS OPERATOR WINS STATE "OPERATOR OF THE YEAR" AWARD.


read more...