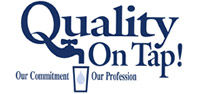 Check faucets and hose connections for leaks.
A single dripping faucet can waste hundreds, even thousands of gallons per year. Inspect pipes for leaks, leaking joints, and repair or replace when necessary.

ACWA News and Updates


• FINANCIAL REPORT FOR FISCAL YEAR 2013-2014 IS AVAILABLE AT adamscountywater.com

• ACWA ACCEPTS PAYMENTS BY PHONE 24/7 BY CALLING 1-855-419-6217

• HAVE YOUR WATER BILLING STATEMENT ELECTRONICALLY SENT TO YOU. SIGN UP FOR E-BILLING TODAY!

• ACWA FEATURED IN MS RURAL WATER MAGAZINE. CLICK ON WATER QUALITY TO VIEW ARTICLE.

• ACWA WATERWORKS OPERATOR WINS STATE "OPERATOR OF THE YEAR" AWARD.


read more...