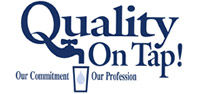 A leaky toilet can waste 200 gallons per day. To detect leaks in the toilet, add food coloring to the tank water. If the colored water appears in the bowl, the toilet is leaking.

ACWA News and Updates
ACWA NOW ACCEPTS PAYMENTS BY PHONE 24/7 BY CALLING 1-855-419-6217

Dear Valued Member:

The Board of Trustees of Adams County Water Association, Inc. (ACWA) would like to inform the membership that the rights granted to you by the Mississippi Public Service Commission, State Law, and Federal Law have been successfully defended in Federal Court against the City of Natchez and Natchez Water Works.

Since 2007, after many unsuccessful attempts to negotiate, ACWA was forced to file a federal lawsuit because Natchez openly and publicly challenged our exclusive right to provide water service throughout the county in
read more...