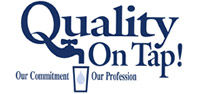 Keep a pitcher of drinking water in the refrigerator instead of running the tap until the water is cool. This way, every drop of water goes in you and not down the drain.

ACWA News and Updates
ACWA NOW ACCEPTS PAYMENTS BY PHONE 24/7 BY CALLING 1-855-419-6217

IN ORDER TO USE THE ONLINE BILL PAY OPTION YOU MUST HAVE YOUR NEW SIX (6) DIGIT ACCOUNT NUMBER. PLEASE CONTACT THE OFFICE DURING REGULAR BUSINESS HOURS TO OBTAIN THIS INFORMATION.



OPEN LETTER TO THE MEMBERSHIP

Dear Valued Member:

The Board of Trustees of Adams County Water Association, Inc. (ACWA) would like to inform the membership that the rights granted to you by the Mississippi Public Service Commission, State Law, and Federal Law have been successfully defended in Federal Court against the City of Natchez and Nat
read more...