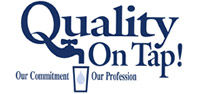 Set a kitchen timer when watering your lawn or garden to remind you when to stop. A running hose can discharge up to 10 gallons a minute, and greatly increase your water bill if you forget and leave it running.

ACWA News and Updates


The corrected 2015 CCR report is available

• At ACWA, we take pride in providing our customers with quality water that meets and exceeds all state and federal drinking water standards. Our water system is routinely inspected by the MS State Bureau of Water Supply and has consistently received a perfect 5.0 rating.

The water issues in Flint, Michigan and Jackson, Mississippi have dominated the news media for several months. We want to make clear that your water is safe and reliable for all your family's needs.

The water ACWA provides does not have any traces of lead and copper in the distributi
read more...